Kennels / Dog Runs Images
Click on the Kennel / Dog Run picture to view a larger version.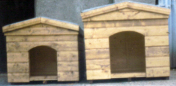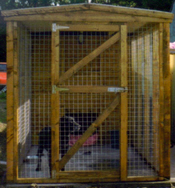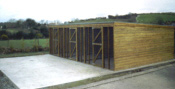 Kennels / Dog Runs
We have 3 standard kennel (dog box) sizes each of which can be supplied with or without a door (see pricing below). If you require a specific kennel design just give us a call. Kennels and dog runs are built to the same high standards as our other products and are treated with Lardec (see Sheds for detail on Lardec).
Dog Runs are not currently available
Kennel Pricing (inc. Installation)
Kennel Large
£100.00
Kennel Large with Door
£120.00
Kennel Medium
£80.00
Kennel Medium with Door
£100.00
Kennel Small
£70.00
Kennel Small with Door
£90.00
Dog Run 8x4
---
Dog Run 8x6
---
Dog Run 10x4
---
Dog Run 10x6
---
Dog Run 12x6
---
Call MD Sheds on 077 6315 8129
Kennels / Dog Boxes are Free Delivery to Local Areas Only
Due to the nature of the products Dog Kennels and dog runs do not have a 1 year guarantee.